Download Our New PetPro Connect App
Click below to download the App and use the email address on file at Meriden Animal Hospital to create your account!


Some of the benefits of using PetPro Connect
Accessing your pet's medical records
Chat with our clinic
Easily request an appointment
Quickly request medication refills
Instantly share medical records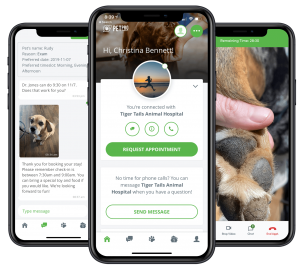 All of these from the convenience of your mobile device!
If you have any questions or issues activating your account, please ask the staff at Meriden Animal Hospital or email support@petproconnect.com for more information.